December 24, 2016
APPLETON, Wis. -- Given how tumultuous the Minnesota Vikings' 2016 season has been, perhaps it shouldn't be a surprise that their final regular-season road trip came with another twist.
The Vikings' plane skidded off the runway on a snowy night at Appleton International Airport and slid into the grass while taxiing after landing.
Everyone on the plane was fine. But players, coaches and team officials were stuck for several hours before fire officials at the scene used a truck's extension ladder to help the team off the aircraft. The flight usually lasts an hour.
"This is very atypical," Appleton International Airport director Abe Webber said.
The airport did not have portable stairs and boarding bridges could not be used because the plane was 200 yards or so from the terminal, Webber said. Passengers left the aircraft two at a time.
"We wanted to make sure the players were as safe as possible in deplaning," Webber said.
A Vikings source told ESPN's Josina Anderson that the plane landed relatively fine but skidded while taxiing.
"We didn't even slide 10 feet," the source told Anderson.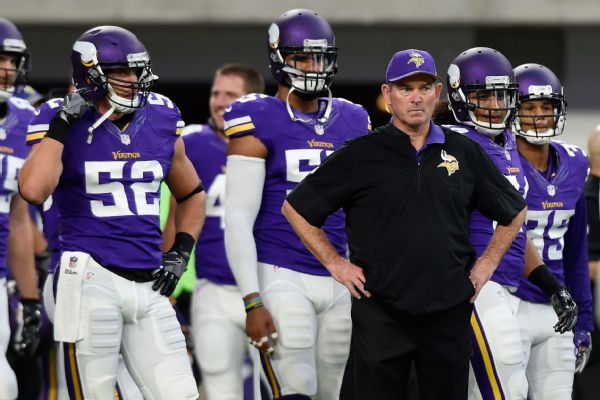 Airport officials posted on Twitter that the first buses left for the team hotel in Appleton around 10:15 p.m. The buses arrived at the hotel in downtown Appleton about 15 minutes later, less than 14 hours before kickoff at Lambeau Field.
About 20 fans, some wearing purple Vikings jerseys, waited for the first buses to pull up to the hotel while light snow fell. A few Green Bay fans also chanted "Go Pack Go" before buses arrived.
By midnight, the Vikings were through with the ordeal.
Posted by Ben Goessling - ESPN Staff Writer. Posted In : Sports News