December 24, 2016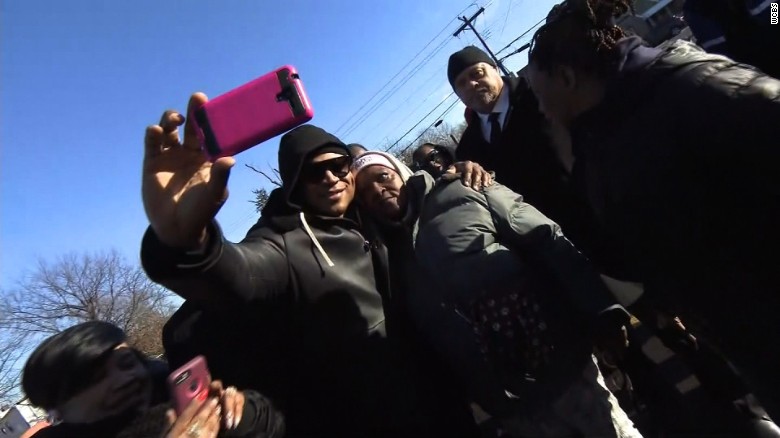 LL Cool J takes selfies with residents in the neighborhood where he grew up.

(CNN)Rapper LL Cool J lit up the holidays for some needy families in the neighborhood where he grew up. It happened at the Greater Allen A.M.E Cathedral in the Hollis section of Queens, New York.
The crowd at the church's annual gift giveaway could not believe their eyes when the performer showed up, loaded with presents.


He donated individually-wrapped bags stuffed with toys to 675 families and their 1,700 children.


"I'm just glad I can do this," LL Cool J told CNN affiliate WCBS as he mingled with church members and posed with them in selfies.


The rapper said he hopes "my power and my influence and my ability to say a kind word can go a little further to inspire a couple of kids to do something good."


In addition to the mega-star's surprise, the church handed out food and clothing to the community, where almost one in five single-parent households live in poverty, according to Safe Space.


"At the present moment, I'm not working. So we are thankful to receive these gifts," one local said.
"I am so excited!" exclaimed another.


LL Cool J was excited too as he explained why he came home and gave back.


"Nothing is more important than remembering where you came from," he said. "A lot of times, people forget that."
Posted by By Zaina Adamu, CNN. Posted In : Music News